Apperently this needs to a be training lesson. Please don't do this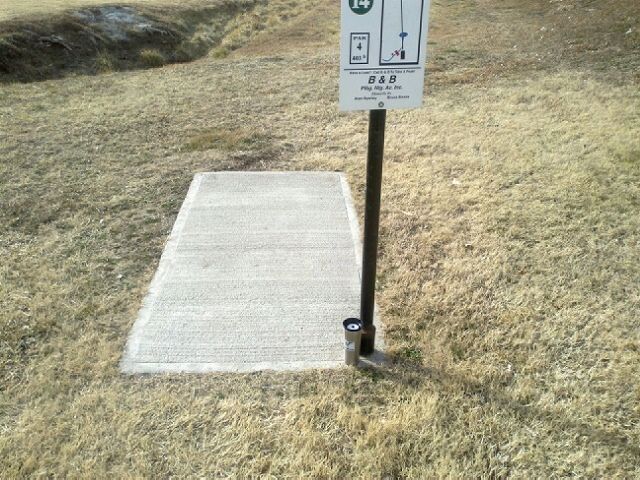 If you put in a new course make the tee pads big and don't put random objects protruding out of them. They should also have plenty of room behind them not retaining walls six inches from the back on 300+ ft holes!!!
Sorry if you live in Ellsworth! I like the layout pretty good use of the park, a short front nine, longer back nine.